Hi 👋, Tanvi here.
Filter Coffee hits your inbox every morning with notable tech and business news scoops to jump start your day.
Sign up below for free. 👇
Let's go ahead and get started:
---
Market summary: 📊
In all, a decent week in India as key earnings helped the market land slightly higher. US ended the week down as lack of stimulus spooked buyers.
US:
S&P 500 - up 0.34%

Nasdaq 100 - up 0.25%
India:
Nifty 50 - up 0.28%

Sensex - up 0.31%
---
Some scoops from Dalal Street 🧐
Before we close this week out, here's a few nuggets from the finance quarters that matter —
Asian Paints put up a respectable quarter, quite good in fact when you adjust for a recession. Revenues rose 6%, while net profits grew 1% to ₹831 crores, as margins improved —underlining the trend that good companies are using this crunchtime to get leaner and agile. Investors seem pretty pleased with the numbers.

Nestle, the maggie maker, had given a hint into a solid quarter couple days ago and the latest release lived upto the hype. Revenues jumped 10%, as demand for snacks remains elevated and operating profits expanded nearly 15%. The best part—ecommerce sales nearly doubled this quarter, now forming 4% of Nestle's total revenue base. Aweeeesssoommeee!
---
Embracing digital commerce 📱
Whatsapp finally took a small yet consequential step to make its platform more useful for SMEs, announcing support for in-app payments, product listings, and some tools in the background to help merchants manage their business.
Highlights:
Easy to check products and 1-click pay within Whatsapp
Merchants will be provided with more tools via partnerships to manage communications, inventory, and such

Merchants will be charged a fee, obviously
Takeaway: FB made $1.2 billion from non-advertising revenue last year. Nearly 2 billion people use Whatsapp, hundreds of millions of who are small merchants. If they charge merchants a tiny fraction as payment processing fees, within no time this will be a $10 billion+ business for FB.
Lastly, this is a huge relief for small merchants, particularly in emerging markets, who don't have to glue tape tools or struggle with SaaS to digitize their business. And if you're an FB shareholder...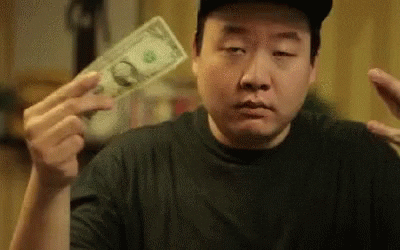 ---
Who got the cash? 💰
Flipkart's copycat strategy continues unabated. Mimicking Reliance's strategic buyout of Future's assets, Flipkart yesterday went out and bought itself a 7.8% piece of a major competitor of Future's, Aditya Birla Fashion and Retail for some $204 million.
Birla's 3,000+ stores nationwide including Kishore Biyani's baby Pantaloons (which Birla had bought in 2012), will be now at Flipkart's disposal, with products catalogue beefing up Flipkart's online offering, while the retail locations could help solidify Flipkart's delivery and fulfillment operations. Post deal, Aditya Birla would've successfully wrapped up raising ₹2,500 crore for his retail empire this year alone.
Takeaway: there's tons of synergies in these online-offline matchups and we get why Flipkart would do it, but we wonder what such unhindered consolidation and teaming up in the big-box commerce arena does to competition in the market!
Hard to imagine how these deals don't hurt small merchants and upcoming brands who can't benefit from such scale or capital glut. Regulators don't seem to care one bit. Or even a small vocal warning would've been enough.
---
Killing all benchmarks 🍎
Initial data released earlier this week suggests Apple's chargerless iPhone 12 is, in fact, getting a much better reception in the market than last year's device, with pre-orders over the first-weekend running into about 2 million units, 2.5x more than the 0.8 million for iPhone 11 last year.
Imagine that—Apple takes out accessories (charger) and bumps up prices a notch, yet 2 million people, overnight, order $800 phones in the middle of one of the largest economic slumps this generation has ever seen worldwide.
If that doesn't highlight Apple's brand power, we don't know what does. That's what dreams of every company are made up of.
---
Another big-tech that's winning 💪
Amazon continued its dominant march through a highly successful prime day event worldwide—with estimates projecting $10.4 billion in revenue collected on a single day, up 49% compared to last year. Freaking NUTSSSS!
The event saw people worldwide buying 260 million units of products and the momentum is strong to carry the giant through an unprecedented global holiday season.
What matters: Indians are estimated to spend $6.5 billion buying stuff online during this holiday season, 75% of which will come this month alone. Amazon and its compadres are out looting, snatching share from the average vendor down the street while he remains battered by lockdowns. Great for you if you're a shareholder of these companies, otherwise there's very little to be excited about here.
If you have been blessed with the power to do so, support small businesses my man.
---
What else are we snackin' 🍿
😷 Low infections breathe hope - The number of coronavirus cases reported in the last 24 hours have remained below 60K, with recoveries crossing the 69 lakh mark. Currently there are about 7.2 lakh active infections reported in the country, amounting to about 9.3% of the total caseload.
🏛️ TWTR and FB to be grilled - A joint committee of parliament has issued summons against Twitter and Facebook to get oral evidence on the issues of data and privacy. The committee is led by BJP MP Meenakshi Lekhi and has 20 members from the Lok Sabha and 10 members from the Rajya Sabha. Lawmakers are irked however because Amazon refused to come.
💉 Funding vaccine distribution coffers - GOI has set aside $7 billion to vaccinate the people of India, with costs projected around $6-$7 per person for vaccination. This allocation comes from the current fiscal year's budget and will be revised next year again.
---
Hit that 💚 if you liked today's issue.
You can forward this email or share FC on social media by clicking the button below. Thanks and Ciao! 😀